Ways to say Congratulations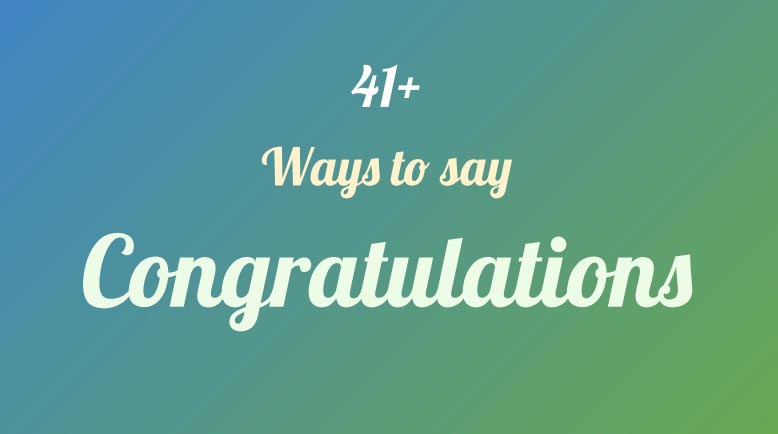 When someone does a great job at something, it definitely begets some appreciation and we cannot but say "Congratulations" to them. People often resort to saying the same verse over and over but there are quite a few ways we can sound interesting with a fresh choice of words while conveying the same message.
Congrats.

Felicitation.

Good going.

Keep it up.

Keep up the good work.

Great work.

You did it.

Fantastic.

Sensational.

Tremendous job.

That's the way.

You rock.

Good for you.

Good on you.

That's good.

That's great.

Way to go.

Outstanding.

I'm impressed.

Well done.

Good job.

I'm impressed.

I knew you could do it.

You did it.

That's clever.

That's better than ever.

Nothing can stop you now.

That's first-class work.

Hats off.

Good show.

Good one, mate.

You're a genius.

You're the best.

You deserve a pat on the back.

You make it look easy.

That's the best ever.

You really deserved it.

You did very well.

What a great try.

Many happy returns.

You've done it beautifully.

You're right on track.

You're really going to town.

You're getting better every day.

You've just about mastered that.

Nothing can stop you now.

That's certainly your best.

Happy to see you working like that.