Case: Definition, Types & Examples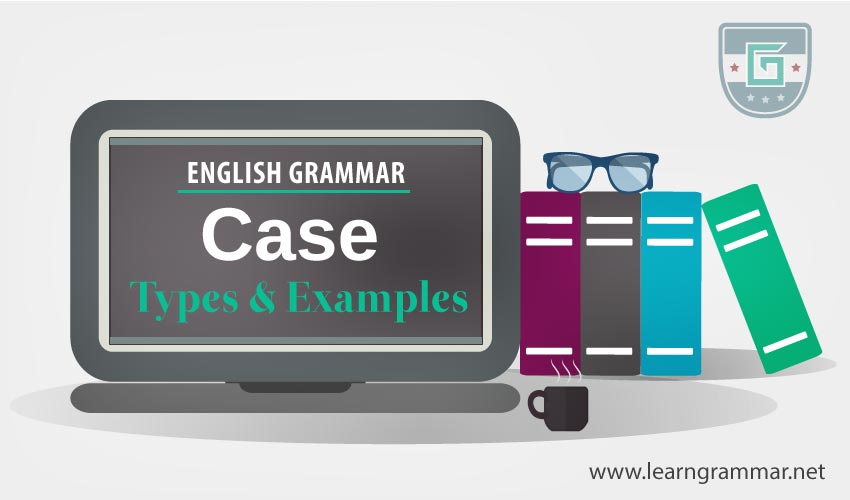 Cases indicate the grammatical functions of nouns and pronouns according to their relation with rest of the words in a sentence.
In modern English, there are only three kinds of cases.
Subjective Case (Nominative Case)
When a noun or a pronoun works as a subject in the sentence, a subjective case appears.
Example:
Louis works in the management.
He works very hard for the company.
I love to watch movies in my free time.
Reading is a very good habit.
Objective Case
When a noun or a pronoun works as an object in the sentence, an objective case appears.
Example:
Robert does not eat burgers.
He loves pizza.
Robert told me that.
Alex follows Robert.
Possessive Case
Possessive cases indicate a relationship of possession or belongingness between two nouns or a noun and a pronoun.
Example:
Robin's house is near the river. (Two nouns related in the basis of possession.)
His brother lives in the city. (A pronoun and a noun)
My family does not approve this.
Shaun's wife has passed away.
Note: The pronoun changes its form in different cases.
Subjective
Objective
Possessive
I
We
You
He
She
They
It
Who
Me
Us
You
Him
Her
Them
It
Whom
My, mine
Our, ours
Your, yours
His
Her, hers
Their, theirs
Its
Whose
There is another kind of case. It is called the vocative case. This case is similar to the subjective case in term of spelling. The vocative case indicates a person being addressed directly by his/her name. This name is separated by a comma.
Example:
Robert, could you please open the door?
You, watch out the bus.
Listen to me, Russel.
How are you, Susan?