Conjunction: Definition & Types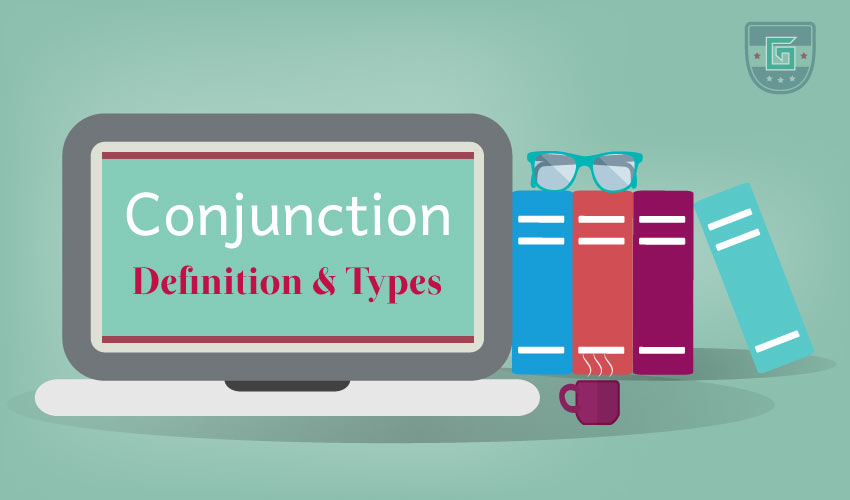 What is Conjunctions
Conjunctions are used to join clauses, phrases, and words together for constructing sentences. Conjunctions make a link between/among words or groups of words to other parts of the sentence and show a relationship between/among them.
Example:
Alex and Robin are playing together.
Alex plays well, but Robin plays better than him.
I play cricket, and Robin plays football.
When he was sick, I went to see him.
Types of Conjunctions
Compound Conjunction
Adverbial Conjunction
Coordinating Conjunctions
The job of a coordinating conjunction is to join two words, phrases, or independent clauses, which are parallel in structure. There are seven coordinating conjunctions which are by far the most common conjunctions: and, but, for, nor, or, so, yet.
It's easier to memorize the seven Coordinating Conjunctions with the acronym - FANBOYS.
For - I was meaning to leave soon, for I was getting late to the next class.
And - Freya left quickly and I was worried about her.
Nor - They weren't up for athletics nor was I.
But - We were running late but it wasn't possible to get out of here anytime soon.
Or - Is it okay or should I go for the last laugh?
Yet - It was early in the morning yet we were all ready to go home.
So - He was panicking so we were cautious.
Example:
We went to the stadium and enjoyed the cricket match.
Do you want ice cream or would some chocolates be more preferable?
Go away and never come back.
Correlative Conjunctions
Correlative conjunction uses a set of words in a parallel sentence structure to show a contrast or to compare the equal parts of a sentence. The words of correlative conjunctions have a special connection between them.
The correlative conjunctions are not only - but also, either- or, neither - nor, both - and, not - but, whether - or etc.
Example:
Neither Alex nor Robin can play baseball.
I want both ice cream and cereal
He ate not only the ice cream but also the chocolate.
Rina is both the CEO and Managing Director of the company.
She didn't know whether to call in or wait her turn.
Subordinating Conjunctions
A subordinating conjunction joins elements of an unparallel sentence structure. These elements are usually a dependent clause and an independent clause.
The most commonly used subordinating conjunctions are:
After, how, than, when, although, if, that, where, as, in order that, though, which, as much as, inasmuch as, unless, while, because, provided, until, who/whom, before, since, what, whoever and whomever.
Time
Comparison
Condition
After
Before
As soon as
Until
Whenever
Now
Now that
When
Now when
Once
Till
While
As long as
Than
Rather than
Whether
Whereas
If
If only
Unless
Provided
Provided that
Supposing
Assuming
Assuming that
Reason
Relativity
Opinion
As
Because
Since
Inasmuch as
In order to
In order that
So that
Why
Lest
That
What
Whatever
Which
Whichever
Who
Whoever
Whom
Whomever
Whose
Though
Although
Even though
As though
As if
How
Example:
Before we left home, I had had my breakfast.
Provided they come, we can start class Tuesday.
When he was washing my car, I went to the store.
Even though the weather was horrible, they still went outside.
Compound Conjunction
These are conjunctions that have two or three parts. Each and every part of these does not have to be conjunctions themselves. The parts become inseparable in the sense that they tend to pop up next to one another more often and not.
Examples:
We love to go skinny dipping as well as busking in the sun.
He acted as if it were his first time under the sun.
I made a deal to see them provided that I was assured police protection.
I hurried out of the room so that I didn't have to listen to her anymore.
Adverbial Conjunction
They help bring together two complete thoughts like some of the other Conjunctions while also being Adverbs themselves. They are also called Conjunctive Adverbs.
List of Adverbial Conjunctions
To compare
To contrast
Time
To emphasize
Similarly
Like
As
Likewise
But
However
Instead
Rather
In spite of
Lately
Since
Now
Meanwhile
Before
Undoubtedly
Definitely
Certainly
Of course
Indeed
To summarize
To exemplify
Effect
Sequence
Briefly
Merely
Quickly
In conclusion
In summary
For example
For instance
Namely
Typically
Representatively
Accordingly
Consequently
Hence
Therefore
Then
First
Next
Finally
Furthermore
In addition
Moreover
Examples:
I was looking for a tea stall; additionally, I needed a salon for a complete makeover.
Tim was banking on his skills as a salesman. Meanwhile, he should have researched the clients.
I shouted my discomfort out, that is, I didn't like the stares I was getting.
Mila was on her way back home, therefore, the world she left behind her didn't bother her as much.
Punctuations with Conjunctions
Two independent clauses in a sentence must be separated by a comma and that goes for no matter what conjunction is used. If the clauses attached by the conjunction can stand as complete sentences, a comma must be used between them.
Examples:
I'm doing fine, but I have my own struggles.
You were running the marathon, and I was cheering you on.
My father was unsure of the result, though he was keeping it together.
While using the Subordinating Conjunctions to attach Dependent and Independent Clauses in a sentence, there are two ways to construct these complex sentences and one of them requires a comma separating the two clauses. The comma becomes an integral part of the sentence when the Subordinating Conjunctions are placed at the start of the sentence.
Examples:
(Comma) If you are going for gold, I'll come with you.
(No comma) I'll come with you if you are going for gold.
(Comma) Though we are running late, we can help you install your home theatre.
(No comma) We can help you install your home theatre though we are running late.
In the case of Adverbial Conjunctions joining two independent clauses, the most common punctuational practice is to use a semicolon before It and a comma after that while the two complete thoughts are situated on either side. Some opt for two commas on both sides of the conjunction and there is another practice to separate the two clauses with a period while the capitalized conjunction starts the next sentence followed by a comma.
Examples:
Sam was worried about the rain; therefore, she didn't do her laundry today.
I was there with her 24/7. Moreover, I kept a close eye on her every move.
Matt was agitated, however, the rest of us were trying to convince him to stay.